Reinhard Nasdal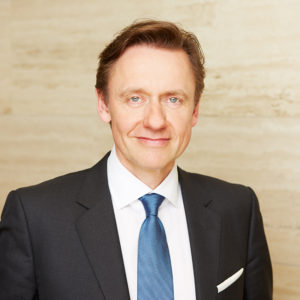 Born in 1968 in Berlin
1974-1987 attended school in Charlottenburg, Berlin
1987-1993 law course at the Free University of Berlin and
First State Law Exam, Berlin
1994-1996 Traineeship in Berlin and Second State Law Exam (Assessor)
1993-1996 Consultancy work for audit and tax advisory firms in Berlin
1996 Called to the Bar
1999 Partnership in the firm "Prof. Dr. Neumann GbR"
2006 Admitted to the Bar of the Berlin Higher Regional Court
2007 Appointed as Notary, Berlin
married, 4 children
Reinhard Nasdal
Reinhard Nasdal
Lawyer and Notary
Reinhard Nasdal, Solicitor and Notary has had many years of professional experience in all the areas of work of a comprehensive and mixed-practice notarial office, from 1997 to 2007 as a deputy Notary and since 2007 as Notary himself. 
The most important areas of his work for our demanding client base include advising on, drafting, and drawing up contracts, plus notarisation/certification in all areas of Land, Commonhold and Construction Law, and of Business and Company Law. Mr Nasdal is also happy to deal with any drafting and notarisation work in the field of family and Probate law, such as pre- and post—nuptial agreements, wills and inheritance contracts. In individual cases tax matters and consequences can be taken into account so far as the client requires and is appropriate. 
He works in both German and English.